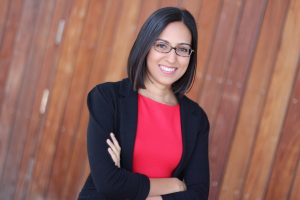 A Message From Our Founder
Hello! My name is Maneesha Mukhi, Indian by citizenship and mutt at heart. Having grown up in 6 different countries across 3 continents, I wanted nothing more than to put down roots in the U.S.  I received my green card 13 years after I set foot in the U.S. for college. Meanwhile, friends who picked Canada, Singapore or the UK were citizens long before I even had a green card.
This is what my journey looked like:  4 years on an F1 (including CPT), 1 year on OPT, 4 H1 transfers over 9 years and 3 separate green card applications (at 3 different companies) as EB3, EB3 again, and finally EB2. During this period, there were recessions and countless layoffs, where the looming possibility of losing my status just about gave me an ulcer. Luckily, I never got laid off and eventually got to the prize –  the green card, which got me the welcoming title of 'alien resident'.
Outside of immigration law firms, I found information to be scarce and the entire process to be unnecessarily complex, restrictive and frustrating. Over the years, I have answered numerous immigration related questions for friends and thought to myself – wouldn't it be great if folks had a quick and affordable way to access a quality immigration lawyer? Ask Ellis was born out of this personal experience with a mission to help immigrants (and businesses) find solutions to their immigration needs. We are proud of our network and look forward to helping you find the right immigration lawyer.